On a sunny May Bangkok morning by chance I came across an ad on Craigslist, by an Australian guy who was looking for a partner to cycle with in Thailand. We arranged a meeting and it became clear immediately that we wanted to travel together within a fortnight!
After some quick preparation we started out from the front of my little apartment in Bangkok.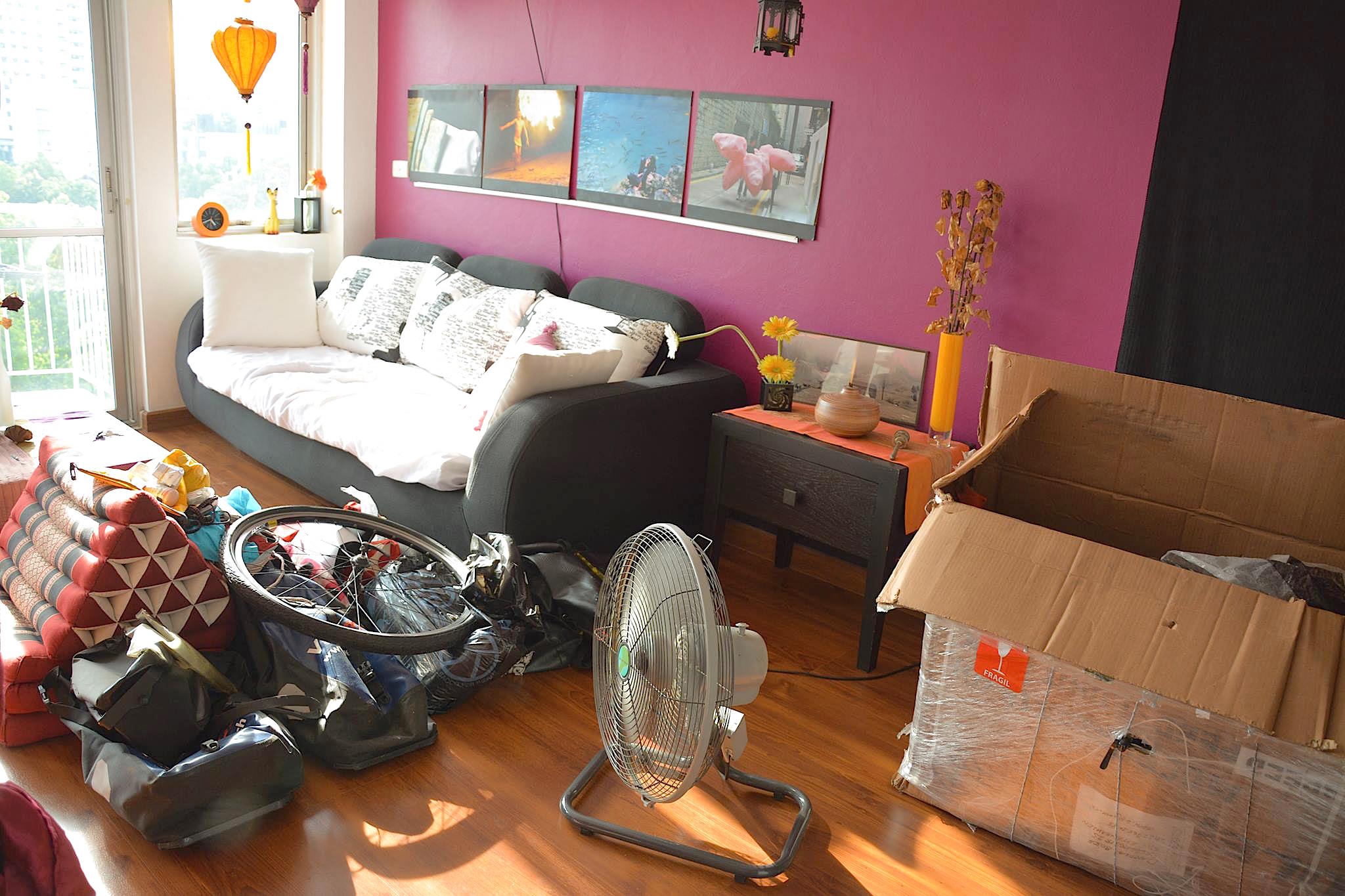 My apartment in Bangkok and the bike mess
We wound our way through the dense morning traffic in Bangkok for the first few kilometers. This was the start of Rudi's first long distance bike trip and his excitement was reminding me why I first enjoyed bike riding.
Thanks to Rudi's iPad's ever more creative suggestions, we found many small interesting little streets through a rather untouched and asian part of the city.
The route then led along the main road to Amphawa, where we spent our first night on tour. Shortly before Amphawa we opted again for side streets, which led us to many old industrial factory buildings which were actually great for taking pictures.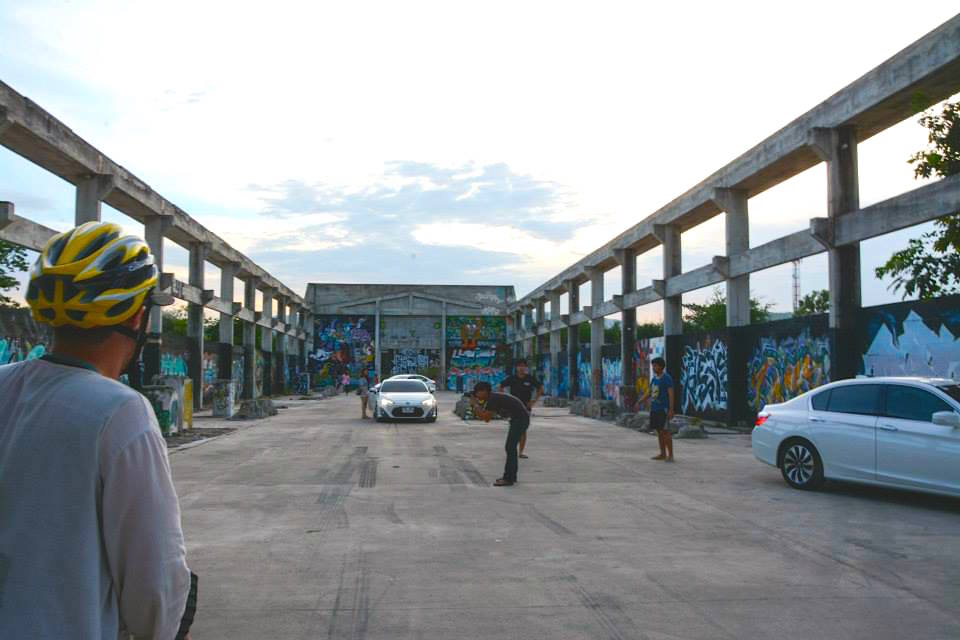 Rudi at the factory buildings
The following day we avoiding the main road as much as we could, we took our lead from the iPad which guided us through narrow roads along the sea to the small beach town of Cha-Am where we happened to find accommodation at a place where we discovered later you could rent rooms cheaply for a night or actually by the hour!
After spending most of the next day at the Vana Nava Water Park, we got caught in the a monsoon rain for the first time and had to take temporary shelter at a local family's house. We were not able to continue much further that day but found a seemingly stylish hotel on the main road.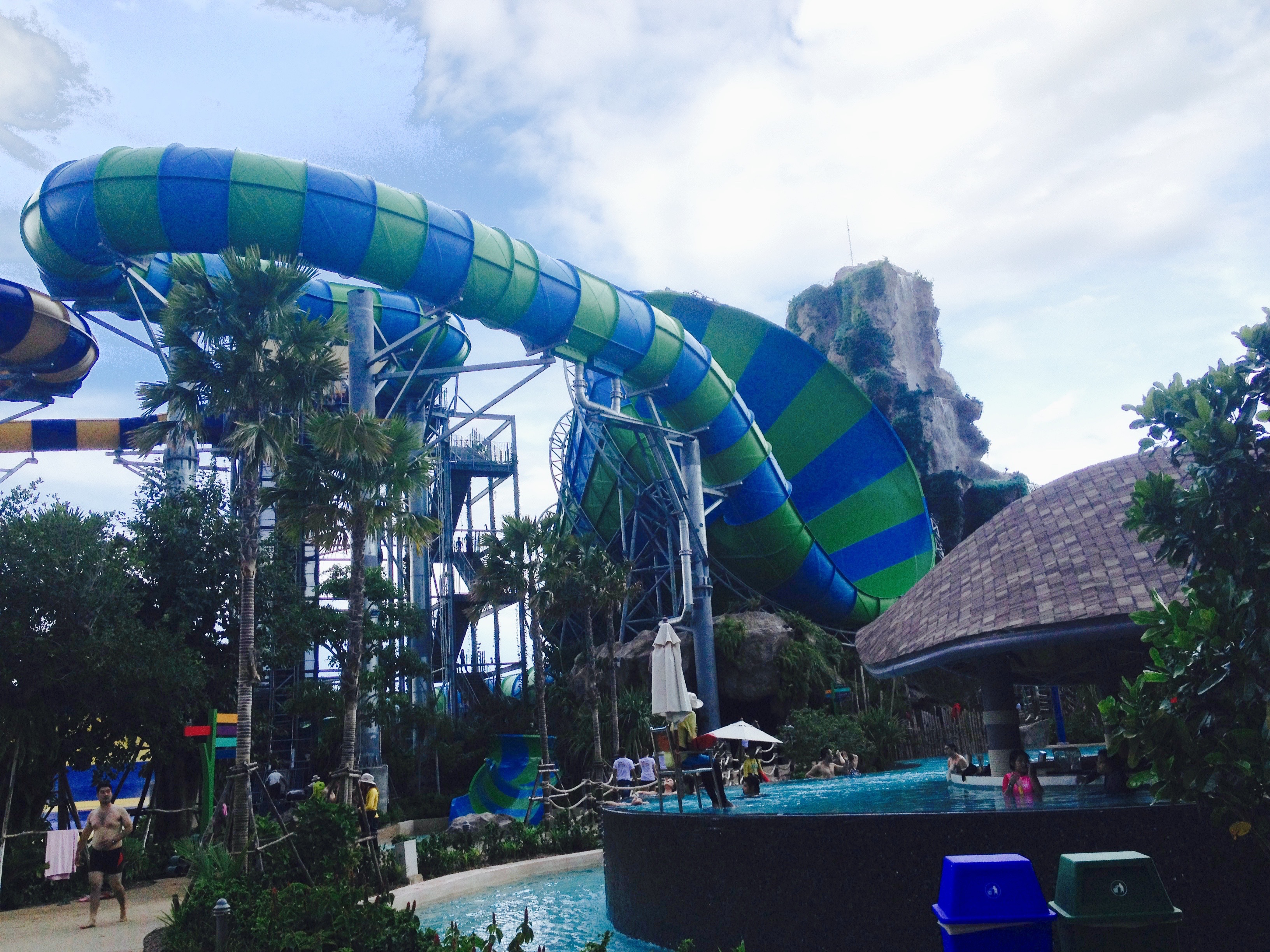 Vana Nava Water Park, Hua Hin, Thailand
Just up the road we found an amazing old graffiti covered abandoned factory building which made great photographic subjects for our cameras.
The following day the journey south took us along some reasonably adventurous terrain. Our aim was to try to stick by the sea as much as we could so we decided to take the "4020" road which snaked through the Khao Sam Roi Yot National Park. Following the "1034" and "1041", we discovered lovely small fishing villages and excellent tourist free beaches.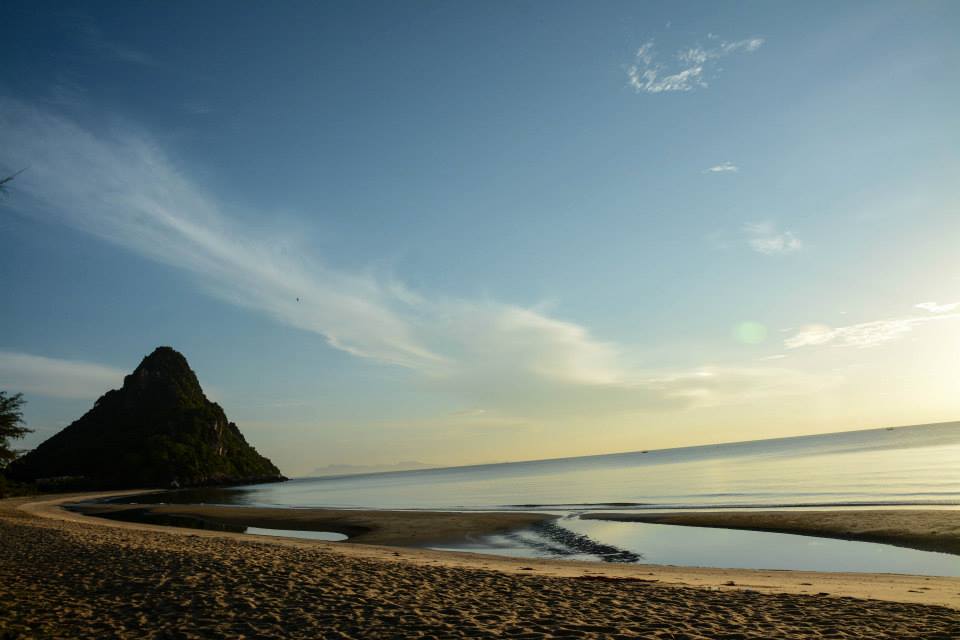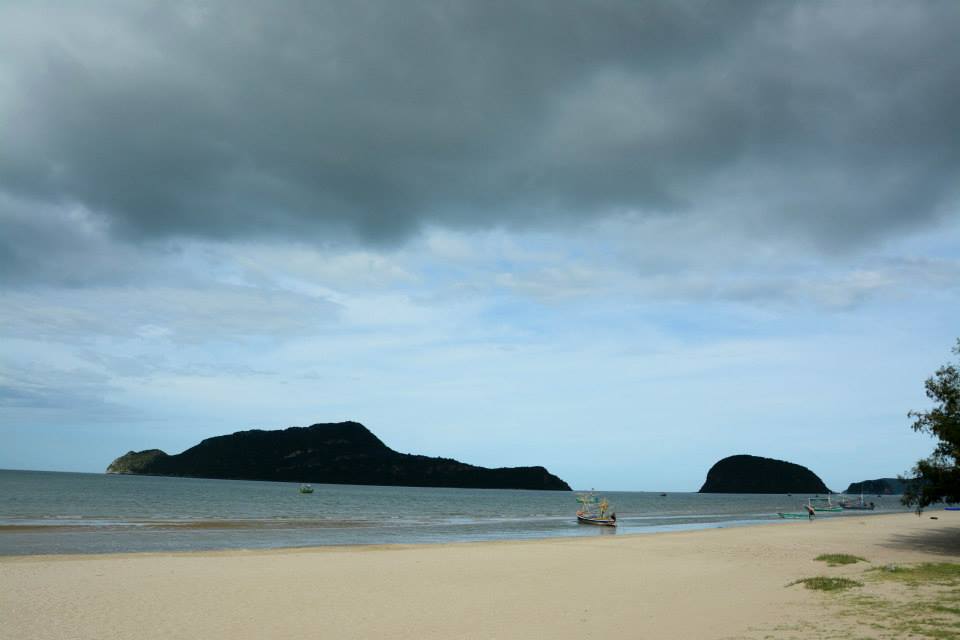 Amazing beaches along the way!
Our iPad has a sense of humor. It often suggested interesting landmarks to visit such as the local 'Agricultural ATM', 'Apple IT Center' (in the middle of nowhere) or an official 'Priest's Campground'.
Generally we had no problem finding accommodation in each village. Sometimes it would be a simple room in a private house but mostly we stayed in small hotels and even a youth hostel. We didn't need to use our tent at all along the way.
We arrived after 10 wonderful days on the bike without breakdown or incident in Chumphon, where we splurged on an expensive hotel for the last night. Rudi's flight to Germany brought our journey to an end, so after one night in Chumphon we took the bus back to Bangkok. Originally we wanted to go by train, however it was difficult to find a train that would take our bikes at the times we needed to get back with out waking up at the crack of dawn.
It was sad that had to cut it short as we originally were hoping to make it to Phuket however we were looking forward to continuing the trip at another time.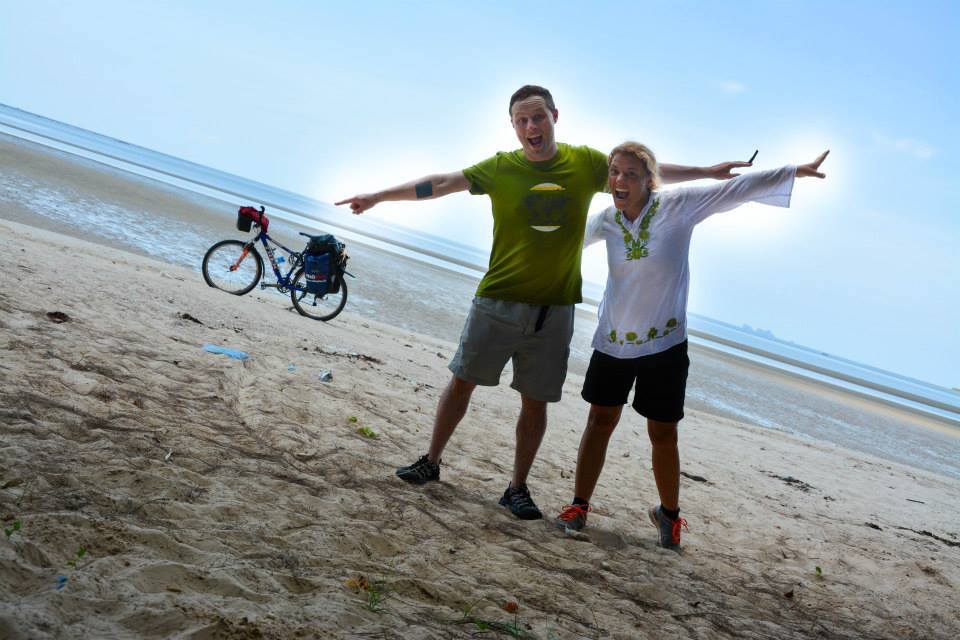 ...to be continued 2016